MANAGED DETECTION & RESPONSE
Fill your threat coverage gaps
Continuously improve your detection and response efforts as your threat landscape changes.
Staying on top of your threat coverage is no easy feat
Security teams are under constant pressure to reduce the time to detect and respond to cyber security threats while measuring the return on your security investments.
But staying ahead of your ever-changing threat landscape is hard to sustain in the long-term, as it involves:
Continuously reviewing your threat coverage against threat intelligence and frameworks like the MITRE ATT&CK.
Developing new, customized rules and response workflows to stay protected from increasingly aggressive, and increasingly sophisticated, attacks.
Trying to make up for the gaps of information in your security teams, as research shows as much as 84% of MITRE tactics and techniques are missing from most SIEMs.
Take a risk-based approach to stay protected
Organizations have the most success in closing their threat gap coverage when they adopt a risk-based approach. This is because this approach enables you to:
1
Map your top business risks with realistic attack scenarios.
The first step to filling threat coverage gaps is to determine the most likely attack scenarios, and then prioritize them by their level of business risk. This is crucial as sometimes the IT security team's preventative actions can do more damage to the business than the attack itself – such as when a critical server is taken offline.
2
Address "best practices" for remediation across the entire incident lifecycle.
By adopting a risk-based approach to threats, your use cases won't just be used for developing detection rules to fill monitoring gaps in your SIEM. They'll include contextual content across the entire incident management lifecycle – including rules, response playbooks, and API integrations – which can significantly limit the impact of a cyber attack.
3
Define a target response window of acceptable loss.
With a more holistic understanding of how attack scenarios, and mitigation processes, impact your business, you can define your target response window of acceptable loss. This helps you prioritize your security investments and bridges the gap between your business risks and your cybersecurity risks.
HOW WE CAN HELP YOU
Fill your threat coverage gaps with CyberProof
Our Use Case Engineering service supports your security teams in filling out your threat coverage gaps by identifying, developing, and deploying contextually rich use cases for faster threat detection and more effective incident response. Enabling you to:
Fill threat detection gaps while reducing alert fatigue.
CyberProof first baselines your threat landscape and existing coverage against the MITRE ATT&CK matrix and your top business risks to prioritize threat use cases.
Then, our Use Case Factory goes beyond out-of-the-box detections to create new detection rules, hunting queries, and enrichment sources. This means the quality of alerts generated by your security analytics platforms improves significantly, as only approved alerts related to specific use cases are generated.
Continuously improve your cyber defenses.
CyberProof's team of engineers and developers identify and fill gaps in your detection and response while continuously developing and deploying content as your threat landscape changes.
Our unique Use Case Factory uses Agile principles for the ongoing development of use case kits, which combine detection rules, response playbooks, and third-party API integrations to give your teams a holistic understanding of how to mitigate increasingly sophisticated attacks with minimal business impact.
Improve each stage of the SOC workflow.
From alert triage, investigation and threat hunting to incident response and remediation, CyberProof's use case kits improve the speed and efficiency of each stage of your SOC workflows.
Our use case kits are available in an easy-to-search central repository, where they are organized by filters such as MITRE tactics, attack type,sector, and more. Ready for use atany time by your security teams.
CASE STUDY
Global real estate group improves threat coverage
Learn how we helped a global real estate group address their changing threat landscape across multiple networks and endpoints.
WHY CYBERPROOF
Supporting global enterprises as they migrate to the cloud
CyberProof, a UST company, is an advanced Managed Detection & Response provider, enabling global enterprises to stay protected as they transition to the cloud and beyond.
Using an innovative combination of virtual analysts, expert human analysts, and automations in a co-sourced engagement model, CyberProof enables you to anticipate, adapt, and respond to cyber threats with full transparency in an increasingly connected world. Our mission is to allow you to exceed your business goals without the fear of cyber-attacks.
RECOGNIZED AS INDUSTRY LEADERS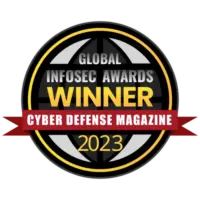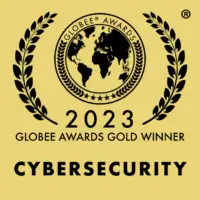 Speak with an expert
Discover how you can improve the cost-efficiency of your cyber defenses by speaking with a cybersecurity expert now.
SPEAK WITH AN EXPERT
RESOURCES
Further reading