Ransomware
Proactive ransomware protection defense and swift incident response
Real-time threat intelligence and team training for robust protection
speak with an expert
RECOGNIZED AS INDUSTRY LEADERS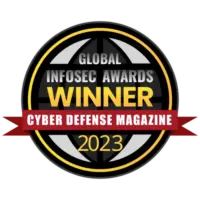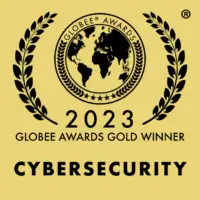 Ransomware Security Services
In today's world, where the threat of ransomware looms large, it is imperative for businesses to have a strong line of defense. Our Ransomware Service provides a comprehensive solution, from advanced proactive defense to swift incident response – ensuring speedy recovery in the event of an attack. Additionally, our services ensure that businesses comply with regulatory standards.
Our ransomware services include: 
Consulting, assessment, solution design, implementation

 

Ransomware managed as a service

 

Incident response, forensics, and recovery

Backup, disaster recovery, and continuity planning

 
The threat to enterprises
Losing access to critical information can halt operations, leading to financial losses and a tarnished reputation.  
At the same time, IT environments are becoming more complex and  implementing a unified ransomware solution can be beyond the capabilities of many SecOps teams. Without a planned response strategy, a ransomware attack can lead to longer downtimes and greater data loss. Many industries also face tightening regulations about data protection and breach notifications – and non-compliance due to ransomware breaches can result in hefty fines and legal repercussions. 
Our approach
CyberProof offers a holistic service, combining consulting, solution design, implementation, and managed services – ensuring a seamless defense strategy. In addition to responding to threats, our approach focuses on proactive measures, anticipating ransomware tactics before they can cause harm.  
Our deep expertise in ransomware defense, honed through years of experience battling the most advanced threats, ensures our clients receive comprehensive insights into their security posture with regular and transparent reporting – including reports, audits, and reviews – ensuring complete visibility and trust. 
Understanding the value
Enhanced protection:

Organizations benefit from state-of-the-art defense mechanisms that protect against both known and emerging ransomware threats.

 

Operational resilience:

With robust backup and disaster recovery plans, businesses can maintain continuity, even in the aftermath of an attack.

 

Data integrity and availability:

By safeguarding critical information, we ensure that data remains uncompromised and accessible, even in the face of attacks.

 

Cost savings:

By preventing potential breaches and reducing downtime, organizations can avoid the significant financial implications of ransomware attacks.

 

Regulatory compliance:

Our services align with global cybersecurity standards, ensuring that organizations meet industry regulations and avoid potential legal repercussions.

 

Speak with an expert
Discover how you can achieve proactive defense against ransomware attacks by speaking with a cybersecurity expert now. 
SPEAK WITH AN EXPERT