OT/ICS Security Monitoring
Continuous Security Visibility Across Your IT-OT Estate
Maintain constant security visibility across your Operational Technology (OT) network and converged IT-OT networks
Speak with an expert
PROTECT ASSETS ACROSS CONVERGED OT-IT NETWORKS
OT/ICS Security Monitoring
As IT and OT networks become increasingly interconnected, sensitive data and entry points can be exploited by attackers.
CyberProof delivers managed detection and response services for both Operational Technology (OT) and Industrial Control Systems (ICS) environments – keeping you protected by quickly identifying critical vulnerabilities and by expanding the total visibility of threats across your IT and OT networks.
RECOGNIZED AS INDUSTRY LEADERS
HOW WE CAN HELP YOU
With CyberProof's security monitoring, you get →
Full visibility over critical assets in your OT ecosystem
Attackers regularly hack into OT networks undetected as many organizations don't keep updated inventories of their OT assets, or their related processes and connections.
At CyberProof, we deliver you SOC services via our advanced CyberProof Defense Center (CDC) platform – which is pre-integrated with leading OT threat detection technologies. Giving you real-time visibility into all your networked assets and ports, as well as protocols and changes. Enabling you to discover unmapped assets and secure them across your IT and OT environments.
Rapid detection & response across all your networks
Our security analysts, CTI analysts and Threat Hunters work with your security team to proactively monitor, investigate, and respond to threats across your IT & OT environments, with full transparency, through the CDC platform.
With market-leading OT threat detection technology, we automatically profile all your organization's assets, communications, and processes to generate a behavioral baseline – which is used to detect anomalies and emerging threats in real-time, no matter where they appear.
Proactive identification and fixing of high-risk vulnerabilities
With CyberProof, your networks are continuously monitored through SeeMo, our 24/7 virtual analyst, and our expert human analysts. This enables us to uncover additional configuration and hygiene issues that can leave your OT networks and sites vulnerable to attacks.
Our end-to-end vulnerability management methodology supplements the OT security vulnerability databases and scanning tools of our technology partners to discover, prioritize, validate, and remediate your potential high-risk vulnerabilities and exposures.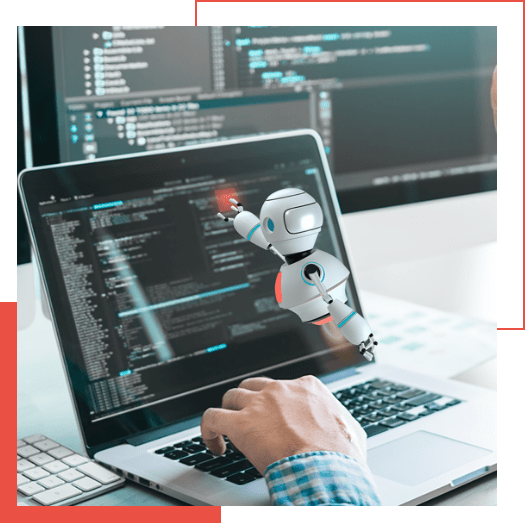 Relieve the pressure on your team while maintaining control 
Re-focus your internal teams on higher impact activities, with the peace of mind that our expert team is carrying out your day-to-day monitoring and triage of security alerts while proactively hunting and responding to validated threats.
Our CDC platform provides complete transparency into all activities being carried out by our analysts. This includes clear KPI reporting and threat coverage of all alerts and incidents, as well as a ChatOps channel that lets you communicate with our team in real time.
CASE STUDY
OT-IT-IOT Security services for international real estate group
Learn how we helped a complex real estate group develop a scalable security monitoring center for IT, OT, and IoT systems.
RESOURCES
Learn more about OT and ICS security
Frequently asked questions
What is the difference between IT and OT security?
The primary job of IT security is to protect the confidentiality of data, whereas the primary job of OT security is safety, followed closely by continuity of service – which is why IT and OT networks need separate approaches in keeping an organization safe and secure.
What technology do you use detect OT threats?
CyberProof leverages several leading OT technology partnerships including vendors such as Claroty, Radiflow and Nozomi to discover previously unknown OT assets, detect anomalous behavior and block threats across OT systems. Our CyberProof Defense Center (CDC) platform integrates with these technologies to provide a single pane of glass view of both IT and OT security operations.
How do you monitor threats across both IT and OT networks?
We do this in a couple of ways. Firstly, our CDC platform integrates with multiple IT and OT detection solutions such as SIEM, EDR and OT threat analytics solutions. Therefore, the CDC acts as a single view of events and alerts being generated from these disparate technologies. Secondly, our Use Case Catalog contains specific threat detection and response content for both IT and OT threat scenarios consisting of detection rules, response playbooks and third-party integrations for automation. We use this catalog to onboard the right Use Cases for both environments so you can start monitoring the right data sources quickly.

Speak with an expert
Discover how we can help you with your OT/ICS security goals in an open and honest conversation with one of our cybersecurity experts.
SPEAK WITH AN EXPERT